Your NUMBER ONE source & the VERY FIRST fansite for an amazing Canadian artist Stuart "Stu" Stone!
スポンサーサイト
--/--/-- --. --:-- [edit]
上記の広告は1ヶ月以上更新のないブログに表示されています。
新しい記事を書く事で広告が消せます。
TB: -- / CM: --
Stu Stone hits "Top Tweet of the Week"!!
2011/01/24 Mon. 15:36 [edit]
Over hundresd or thousands of people have re-tweeted Stu's recent tweet today(Jan 23rd, 2011)!
From Stu's tweet:
somewhere Brett Farve just threw his remote at the TV....and it was intercepted.
Even @TopTweets have re-tweeted this tweet lol
http://twitter.com/#!/toptweets/favorites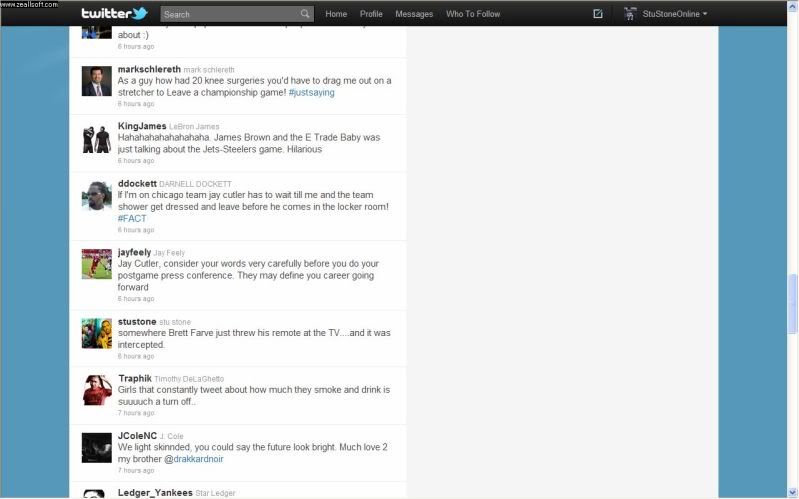 http://twitter.com/#!/stustone/status/29316606039425024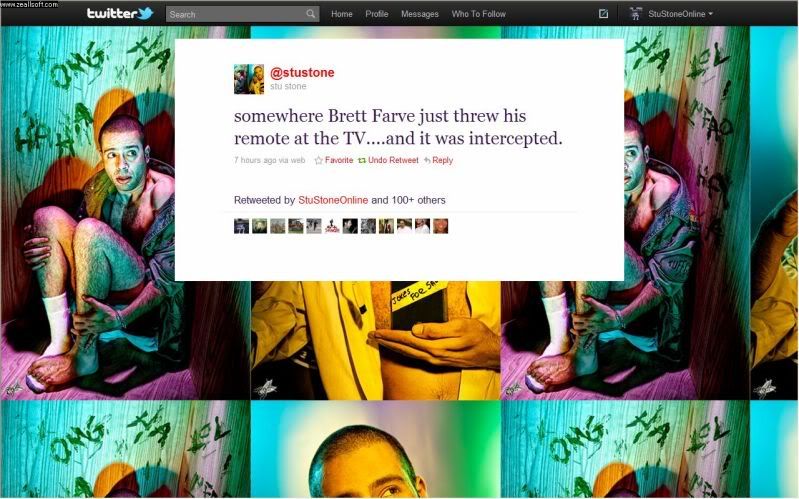 2 hours later...
I guess Brett Farve saw my tweet. I think he's pissed. He just texted me...its a picture file...haven't opened it yet.
http://twitter.com/#!/stustone/status/29344670614032384
スポンサーサイト
« TSM Radio Season 6! Show 262 - 264
Tweet Photo Collection 2011 Vol. 1: The Stone Family's Trip to Florida »
この記事に対するコメント
| h o m e |