Your NUMBER ONE source & the VERY FIRST fansite for an amazing Canadian artist Stuart "Stu" Stone!
スポンサーサイト
--/--/-- --. --:-- [edit]
上記の広告は1ヶ月以上更新のないブログに表示されています。
新しい記事を書く事で広告が消せます。
TB: -- / CM: --
New Templete & Updates....and The 2nd Anniversary of Stu Stone Online!!
2007/12/23 Sun. 00:42 [edit]
ブログの更新は随分とご無沙汰になります。管理人は現在、大学での勉強と就職活動で多忙です。その為、更新頻度が少なくなりますが、これからもよろしくお願いします☆
コメントも随時受付中です!
ちなみに、今月でStu Stone Onlineを運営して2年目を迎えます♪♪
今日はテンプレートの変更と、
TSM Radio
と
Photos
を更新しました。PhotosではStuが出演したホラー・コメディ映画(?)「Serial Killing 101」の写真をUP!! StuはJustin Urich演じる主人公Caseyの友人Amil役。爆発物を使った実験をしたり、Caseyにしょっちゅう「C-4」という正体不明の物を勧めている、オタクっぽいクレイジーなキャラクターです。警察官の息子だから簡単に警察署に出入りできるし、こっそり警察署のパソコンに保存してある犯罪者リストのデータを盗む事も出来る(ハッカーかよ!笑)。劇中眼鏡をかけたり外したりするのですが、外してる方がカッコイイと思う・・・。
Sorry I haven't been updated this blog for ages but I have been very busy with school and job hunting. I might not be able to keep running this blog many times, but I will try when I have free time. Don't worry, I still love Stu Stone and his works!!:) Feel free to leave comments and I'd love to hear from you =)
Oh and "Stu Stone Online" has reached 2nd Anniversary!!
Today I changed the templete and updated
TSM Radio
and
Photos
sections. In the "Photos" section, pictures from the movie "Serial Killing 101" are up! Enjoy!!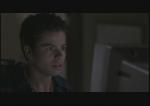 スポンサーサイト
« TSM Radio's Show 104 as 2 Year Anniversary!
TSM Radio Show 103 & TSM/SNS Fan of the Year!! »
この記事に対するコメント
みんな の プロフィール #- | URL | 2007/12/30 12:14 *
編集
*
| h o m e |