Your NUMBER ONE source & the VERY FIRST fansite for an amazing Canadian artist Stuart "Stu" Stone!
--/--/-- --. --:-- [edit]
上記の広告は1ヶ月以上更新のないブログに表示されています。
新しい記事を書く事で広告が消せます。
TB: -- / CM: --
2007/12/23 Sun. 00:42 [edit]
ブログの更新は随分とご無沙汰になります。管理人は現在、大学での勉強と就職活動で多忙です。その為、更新頻度が少なくなりますが、これからもよろしくお願いします☆
コメントも随時受付中です!
ちなみに、今月でStu Stone Onlineを運営して2年目を迎えます♪♪
今日はテンプレートの変更と、
TSM Radio
と
Photos
を更新しました。PhotosではStuが出演したホラー・コメディ映画(?)「Serial Killing 101」の写真をUP!! StuはJustin Urich演じる主人公Caseyの友人Amil役。爆発物を使った実験をしたり、Caseyにしょっちゅう「C-4」という正体不明の物を勧めている、オタクっぽいクレイジーなキャラクターです。警察官の息子だから簡単に警察署に出入りできるし、こっそり警察署のパソコンに保存してある犯罪者リストのデータを盗む事も出来る(ハッカーかよ!笑)。劇中眼鏡をかけたり外したりするのですが、外してる方がカッコイイと思う・・・。
Sorry I haven't been updated this blog for ages but I have been very busy with school and job hunting. I might not be able to keep running this blog many times, but I will try when I have free time. Don't worry, I still love Stu Stone and his works!!:) Feel free to leave comments and I'd love to hear from you =)
Oh and "Stu Stone Online" has reached 2nd Anniversary!!
Today I changed the templete and updated
TSM Radio
and
Photos
sections. In the "Photos" section, pictures from the movie "Serial Killing 101" are up! Enjoy!!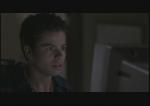 スポンサーサイト
Category: Updates
2007/12/22 Sat. 08:49 [edit]
Show 103 is on the air this week!!!!
The big show is almost here. Stu talks about the possible Fans Of The Year and a Hiya from the past stops by to say hi.
The guests are Robin "Hiya Stu"'s friend Mer and Wes Brodsky.
Vote for TSM/SNS Fan of the Year 2007!!
The nominees are:
Marquita
Jim Muhfuckin
Zakariah
Wallflower
Haruka
Go to
http://foty.tsmland.com/
to vote!
More details at
Stu Stone's MySpace blog
2007/12/22 Sat. 08:14 [edit]
TSM Radio has reached over 100 shows/weeks! Holy sh*t!! Congrats guys!!
And....
Coming up next: The 1st aniversary of THE SUNDAY NITE STU on Stickam.com!!!!
TSM Radioが今月で2年目を迎えます!と同時にSunday Nite Stuも1年目です!!
今年もあと9日で終わるのかと思うとちょっと寂しい・・・(涙)
しかし、来年もこの調子で続けてほしいですね!
Show 100
(November 30,2007):
Show 101
(December 7,2007):
(Guest star: Johnnie Newman, who performed "OK" live on the show)
Johnnie Newman was a lead singer of the band TARZANA but now he's woking on solo project.
Johnnie Newman's MySpace
Show 102
(December 14,2007):
2007/12/22 Sat. 07:20 [edit]
The new track "Breathe" by Kaz James(Bodyrockers) feat. Stu Stone is on the compilation CD called "One Love: Mobile Disc" mixed by Disco Mafia, Kaz James (Bodyrockers) and Acid Jacks!! It has been signed to ONELOVE MUSIC / SONYBMG. It also has played on BBC Radio 1.
Stu StoneがBodyrockersのKaz Jamesとコラボした曲"Breathe"が、現在販売中のコンピレーションCD「One Love Mobile Disco」に収録されています。このCDは3枚組で、Disc2の一曲目に"Breathe"が入っています。この曲はイギリスのBBCラジオ1でも流れていたようです。
Click here
HMVでも発売中!
http://www.hmv.co.jp/product/detail.asp?sku=2655005&track=1
One Love Official Site
One Love (MySpace)
Kaz JamesのMySpaceページで"Breathe"のフルバージョンが視聴できます。なぜStuがクレジットされていないのかは謎ですが・・・。歌声のほとんどがStuだし・・・。
http://www.myspace.com/kazjames
One Love Mobile Disco Promo:
(Watch 0:49 - 1:00 to hear "Breathe"!)
プロモーションビデオが二つありますが、左側では曲のサンプルが聴けます。右側は15秒CMバージョン。
"Breathe" is also featured as one of the HOT PICK SINGLES FOR THE MONTH on
Global Entertainment Group
this month.
KAZ JAMES "BREATHE" Best known for his position as one half of DJ/Production duo Bodyrockers, Kaz James was a main catalyst for supplying us with one of the most anthemic tracks to be released so far in the 21st century. 'I Like The Way You Move', a record that uniquely fused together house and rock to create a distinctive sounding track that took international dancefloors by storm and catapulted Kaz into superstar DJ status.
It all began in his hometown Melbourne, where at the age of 14 he began his career as a DJ. His almighty talent behind the decks earned him a residency at Australia's biggest club night 'onelove' and from there he fast became one of the country's most notorious DJ's with bookings coming in from around the world.
Accolades for Kaz's work have been abundant with an ASCAP Award for Dance Record of the Year in 2005, Motorola Breakthrough Artist of the Year at the 2005 Ibiza DJ Awards, Various Airplay Award as well as numerous nominations including an Aria Award, Best Track and Video at the House Music Awards and Best Dance Video on MTV. 'I like the Way You Move' also reached platinum selling status due to a concession of no.1 slots worldwide.
Fast forward two years and Kaz James is set to do it all over again with his brand new solo single "Breathe", featuring the vocal talents of U.S performer Stu Stone. The epic house vibes of "Breathe" are sure to get hands in the air on dancefloors this Australian summer.
The future for Kaz is exciting, and even more so for his audience, as he continues on his epic journey through dance music.
Pete Tong - Essential Selection (07-12-2007)
Here is the audio of the pump up that Pete Tong gave kaz James Last week, Tong featured Kaz's new track - Breath - as Essential new tune!
http://www.onelove.com.au/kaz.mp4
2007/12/20 Thu. 04:35 [edit]
Show 85
(August 18,2007):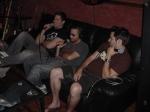 Show 86
(August 24,2007):
(Guest:Jeff Blue and Josh Gray-Emmer)
Show 87
(August 31,2007):
Show 88
(September 7,2007):
(Guest stars:Christa Campbell[Playboy Magazine cover] and Simon Rex)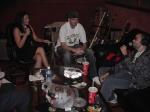 Show 89
(September 14,2007):
(Guest: DownSiid - the band from Texas, who performed "I" on the show!)
DownSiid on TSM Radio 89 (YouTube)
DownSiid Road To California (YouTube)
Show 90
(September 21,2007):
(Guest stars:Lusy Walsh)
| h o m e |